John Moses Browning last design and what a fantastic pistol it is. František Koucký (CZ-75 fame) had to be heavily influenced by this gun.
1986 FN Herstal Belgium MKII (Israeli surplus with no Israeli markings)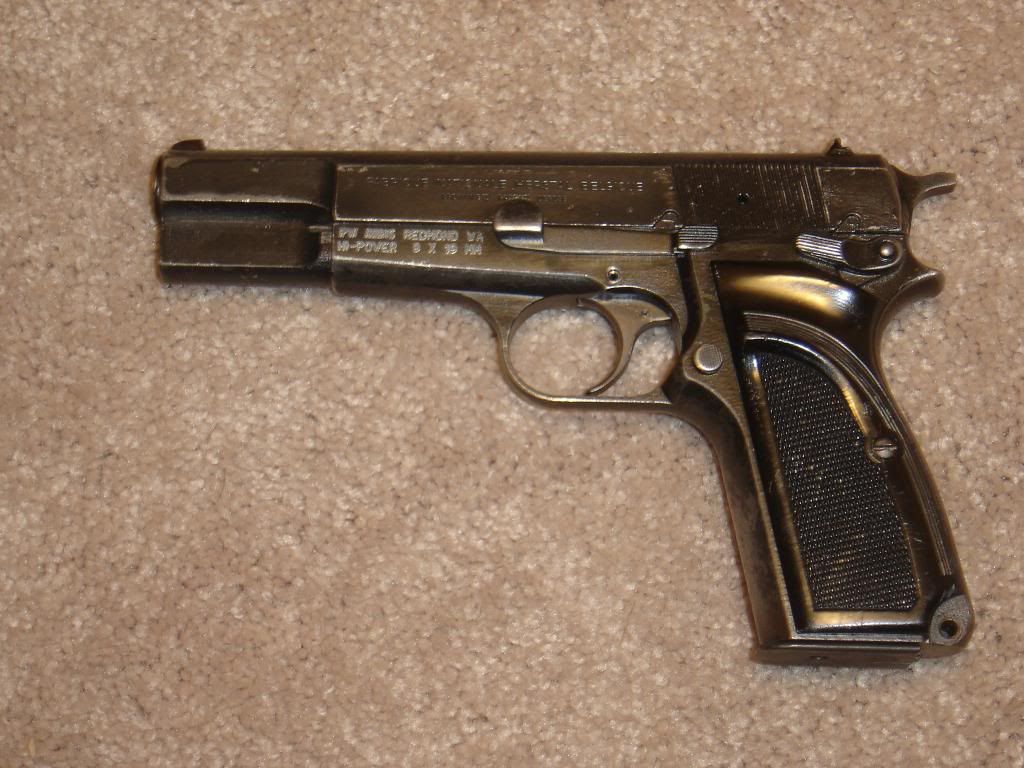 Argentina made BHP's under FN license for many years, here's an FM-90 after FN left Argentina (notice the short cut no machining on slide) note* got this in a trade and the magazine disconnect was removed, superb trigger job and commander hammer was added but he left the almost useless tiny thumb safety and very thick rubber grips
If you have a BHP or copy let's see them.