SAR 2000 almost new. Includes original box and papers with extra mag. Also included is two more new 17 round magazines for a total of four.
Offered at $525 including insured shipping to your dealer. Will sell the original package without the two extra mags for $480 shipped to your dealer.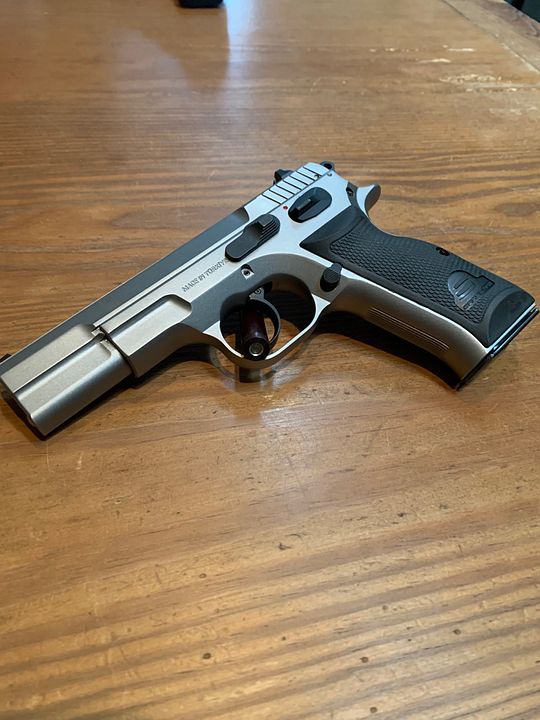 Very similar to a CZ 75 but with some improvements. Better sights; safety can be applied in all 3 hammer positions rather than in just full cock.; traditional trigger guard with out the angled one on the new CZ 75's.
Trooper Joe