It looked just plain neat the first time I picked it up. Of course, I had about 10 seconds to take a quick snap before I had to head out the door, btu there it was. Bad picture, neat gun.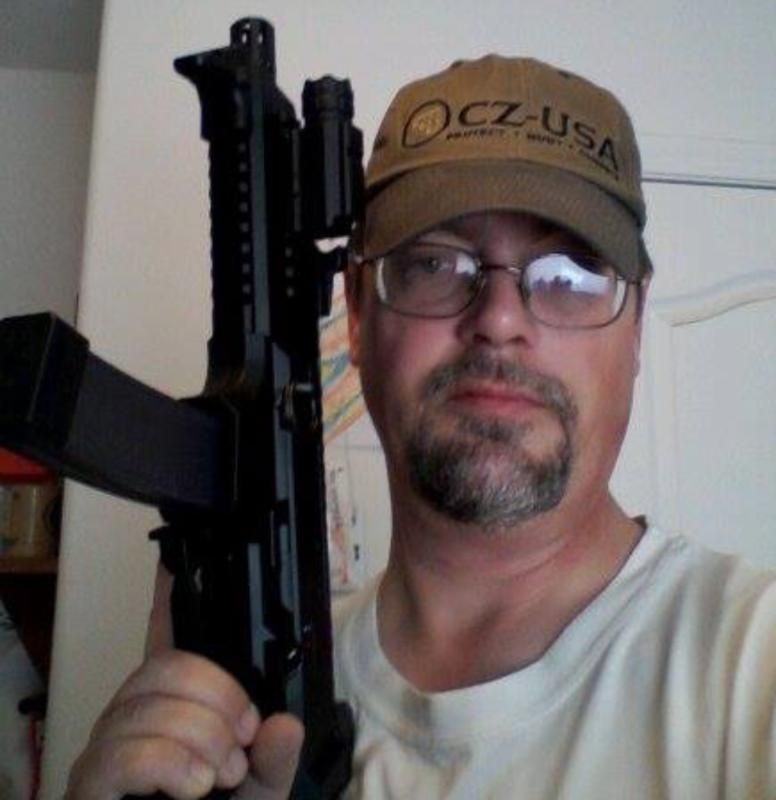 It was very cool getting used to some of the features - I moved the hand stop back to try for a more magazine oriented hold.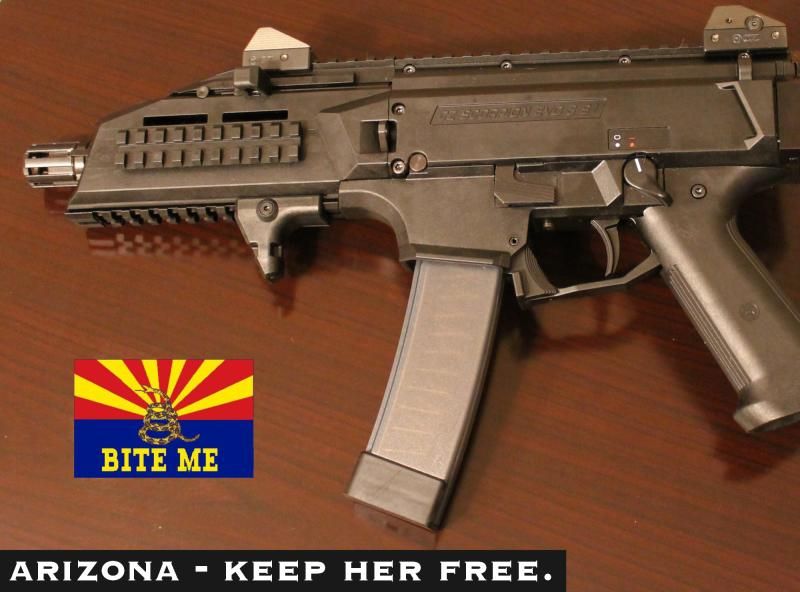 I tried like heck to figure out the bizarre single point sling, and decided for the first range trip it would stay home. But first, it needed cleaning, and an easier to field strip pistol I had never met. Lock the bolt back, pop the pin, pull the trigger assembly out...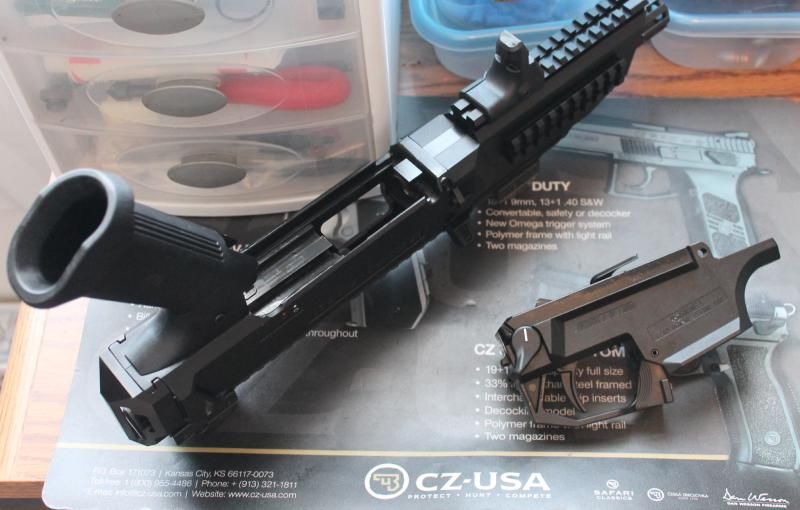 Push bolt back and lift out...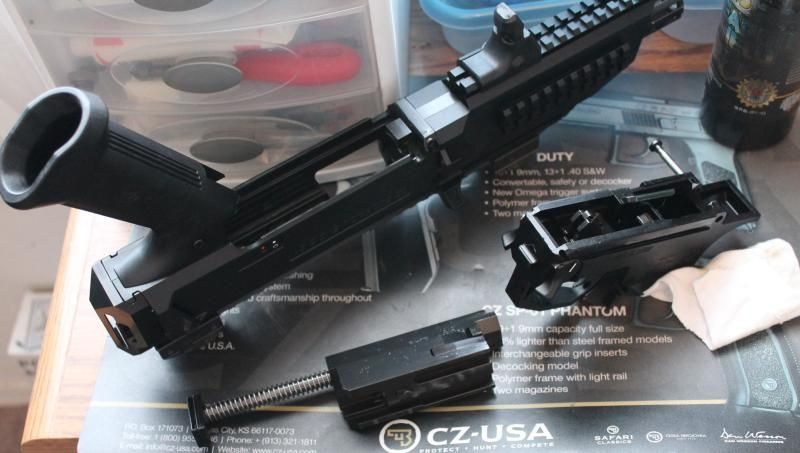 Neat.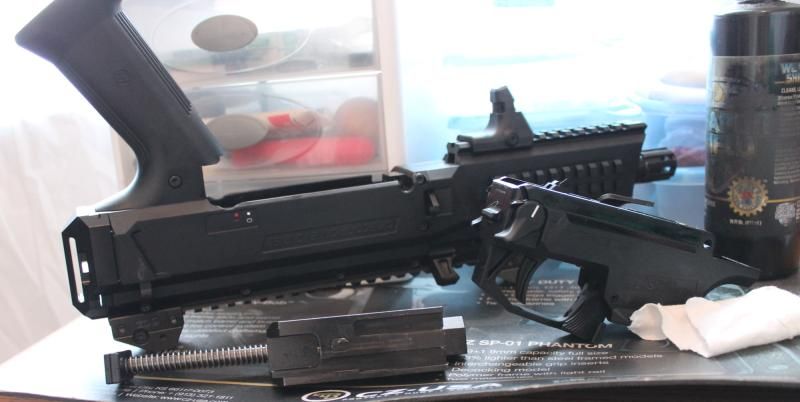 But how does it shoot?